Introduction  Of  Digital  Headend
Basically a headend is server which receive the signal from the dishes then decodes , multiplex , encodes and then transmit it via modulators.
Traditionally we were using the Analog Headend with limited number of services. Number of channels were increasing day by day but there was no any solution. Then the term came Digital Headend.
A Digital Headend system is a new revolution in cable TV industry. Digital Headend changed the whole phenomenon of cable TV industry by increasing the number of services. A large number of services can be run on a digital headend. Also digital headend system reduces the bandwidth and provide us better pitcher quality. Also digital headend enable us to provide more services rather than channels like Radio Service , SDV, VOD , internet and digital phone etc.
Digital  Headend System  Vs  Analog  Headend System
In 860 Mhz bandwidth the maximum channels which we can deliver are 106. But as we all knows channels are growing continuously and to provide all of these channels via Analog Headend is not possible that is why we need to go for compression techniques to provide maximum number of services to our subscribers.
Digital Headend System Benefits
MPEG-2 Compression Benefit
MPEG-2 compression is a digital format. MPEG-2 compression system records only those part of pictures which are changes while it did not records the repeated pictures.
Thus by excluding the repeated pictures it reduces the bandwidth space. This is how MPEG -2 system works.
One analog channel consumes the 7 Mhz frequency approximately in which by using this MPEG -2 compression system we can use approximately 8 TV channels. So we provides maximum data in limited bandwidth. By using this technique we can provide 700 services to our subscribers in 550Mhz bandwidth.
DOLBY Or Stereo Sound Benefit
Traditional analog headend does not support the stereo or dolby sound while digital headend supports the stereo or dolby sound also voice quality is improved in mpeg – 4 compression.
Additional Services
There are many additional services which are provided by the digital headend. These services are
Radio Services
Internet service
etc.
These are the additional services provided by the digital headend.
Digital  Headend  Devices
Dishes
Decoders
Encoders
Multiplexers
Modulators
CAS System
Scramblers
Dishes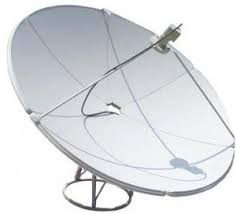 Dishes are used to receive the signals from the satellites and then send this signal to IF section of the headend. There are different dishes used for to receive the signals from different satellites. These may be C-band and Ku-Band dishes.
Decoders
Professional IRDs are used in the digital headend to receive the signal from the IF section of the digital headend. These IRDs decode the FTA (Free To Air) and Scrambled channels and provide us IP and ASI output.
Encoders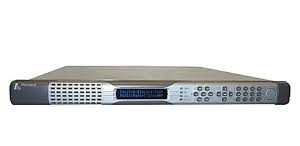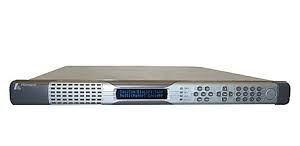 Encoders are used to encode the signal which we are receiving from the decoders. Basically we use the encoders to convert the Composite signal into ASI or IP signal.
Multiplexers
Multiplexers are used to multiplex the services into single stream. A single stream can have many services that depends on bandwidth. For example prostreamer is used to multiplex and also this device perform the function of re multiplexing.
Modulators
Modulators are used to send the signal at large distance or we can say modulator modulate the signal. We use the QAM Modulation which is called the Quadrature Amplitude Modulation. Also a modulator converts the IP signal into RF signal. Cisco QAM , Teleste Luminato, Harmonic Bnsg QAM and Arris D5 Universal EDGE QAM are the examples of QAM to perform these actions.
CAS System
This is called the Conditional Access System. Conditional Access System is used to control the services and the programs. There are different kinds of CAS are available like Logic Eastern and Gospell.
Scramblers

Scramblers are used to scramble a service. This function is performed to protect our data from unknown persons. Scrambler disorder the data for protection.
This is all about the Digital Headend System.